ABEL DRIVEWAYS LTD
Driveway and Patio Contractors
---
Block Paving, Tarmac, Gravel, Gardens, Fencing and Brickwork.
Professional, Reliable, Unbeatable Service. Call Us Now For A Free Quote
Abel Driveways LTD are specialists in installing new driveways and patios. With a very experienced team that has years in the groundworks industry, you are guaranteed quality workmanship and affordable prices. Pick a service on this page to find out what Abel Driveways LTD can offer you today.
We service a wide area around Surrey with options on installing driveways in Guildford, Woking, Farnham and more.
Driveway Contractors
We specialise in driveway and patio installations. We can offer you a streamlined service that is constantly improving and evolving over time to provide value and quality workmanship.
Reliable and Local
When you contact us you get a response on the same day. Your appointment will be confirmed straight away and a detailed estimate will follow after our free assessment.
Paving Specialist
We oversee each and every one of our
driveway and patio installations. Everything is handled from start to
finish by our own trained driveway and patio team. Full public liability.
GUILDFORD AREA
1 Farnham Road, Guildford GU2 4RG
Call: 01483 342767
CAMBERLEY AREA
Quatro House, Frimley Road, Frimley, Camberley GU16 7ER
Call: 01276 819174
We are are driveway and patio specialists covering Guildford, Camberley and the surrounding areas. Our business was founded on the values of honesty, professionalism and value for money.
Old fashion values and our excellent workmanship set us apart from the competition! We are open 7 days a week for free call outs and quotations.
Learn about Abel Driveways LTD or visit our contact page to schedule a free estimate with one of our driveway contractors.
RECENT COMPLETED PROJECTS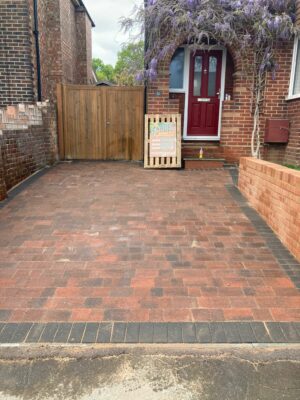 New driveway installation with paving and new retaining walls in Guildford. The original driveway was renovated and removed along with
Read More »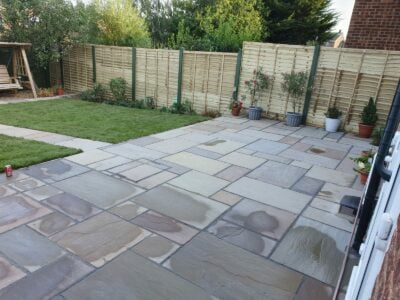 Completed patio installation in Farnham by Abel Driveways using Indian sandstone slabbing. This is a new patio installation where we
Read More »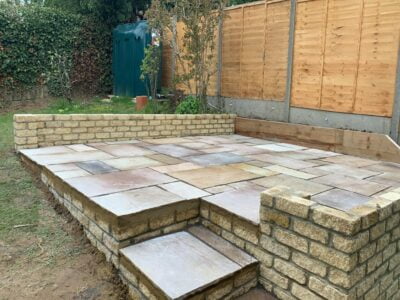 New installation of a hard standing patio area in Guildford by Abel Driveways LTD. This was a new patio installation
Read More »