If you are thinking of replacing your old patio or garden area, call the experts at Abel Driveways LTD. Unbeatable range of choices and styles to choose from with budgets to suit all our customers.
We provide an excellent patio service for customers with choices on patio paving, garden slabbing, flagstones, Indian sandstone, natural stone patios and more.
We can build custom tailored patios with features such as new patio steps, garden pathways, elevated patio sections, lounge areas, outdoor kitchens / barbecues and more.
There is an incredible range of solutions to choose from to suit every taste and budget from expensive Indian Limestone or York stone to affordable concrete slabs in a range of styles.
We have over 30 years of experience with all types of natural and manufactured concrete products. We would be delighted to help advise you on what would be the best match for your garden area.
One of the biggest enjoyments we have with customers is when we get to create bespoke patio and garden areas. We can provide ideas on how to add creative touches to your garden or patio.
Our patio builders will tailor the patio to suit you which includes steps, ramps to the door, a safe patio for your kids, non slip textures or just a low maintenance patio for you to enjoy all year round.
Would You Like A Quote?
Schedule a free quote today!
VIEW OUR PREVIOUS WORK
View our gallery work to see some of the work previously completed by Abel Driveways LTD
Our patio builders services a wide area where we can provide
patio services in Guildford
,
patio laying services in Camberley
,
patios in Woking
and all the surrounding areas in between. If you are not sure over your service area, why not call us so we can discuss it directly with you. Our patio services include:
New Patios
Natural Stone Patios
Wooden Fencing
New Lawns
Artificial Grass
Indian Sandstone
Garden Pathways
Patio Paving
We can provide you with multiple options for your patio which will be tailored to you. This includes patios that suffer from flooding, weak or unstable bases, affordable choices on replacing an older patio and more.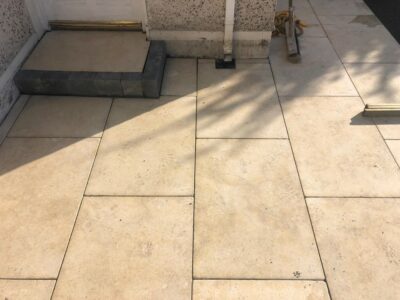 The building or creation of any patio starts with designing the overall look and appearance of the patio. You need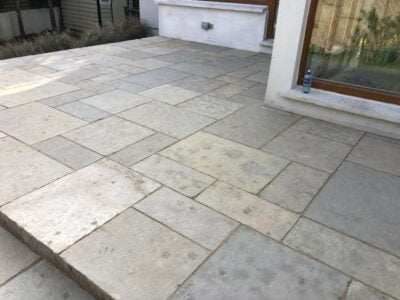 Indian limestone paving slabs have a noble and elegant natural texture. It offers high-density colours with fewer pores than other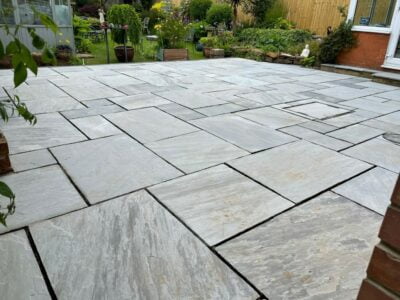 Indian Sandstone slabbing is a hand-finished product with colours and hues that change depending on the angle you view it.
FREE QUOTE
We provide free quotations so we can discuss the work with you and provide you with a clear and detailed quote on the proposed driveway or patio installation.
CUSTOM DESIGN
We work with our customers to ensure each installation is tailored to suit them. This can range from design choices, curves, patterns and feature installations.
INSTALLATION
Once we begin installation, we stick to our detailed quote to ensure you are getting the work done exactly as you specified. If changes are made, it is done in tandem with you.